JOIN NOW
A Partner program for high achievers
---
As Certified Stinto Partner you can offer customers your own consulting, project management, integration, and implementation services.
The Partner Program provides access to different levels of certification from Certified Bronze partner up to Certified Platinum partner. The program is designed to help you elevate to the next level, giving you access to our consulting methods, resources, and tools.
The Stinto Partner Program gives you the flexibility and rewards, to create a business of your own with minimum effort, and an attractive partner commission.
To learn more about the program contact Stinto Partner Program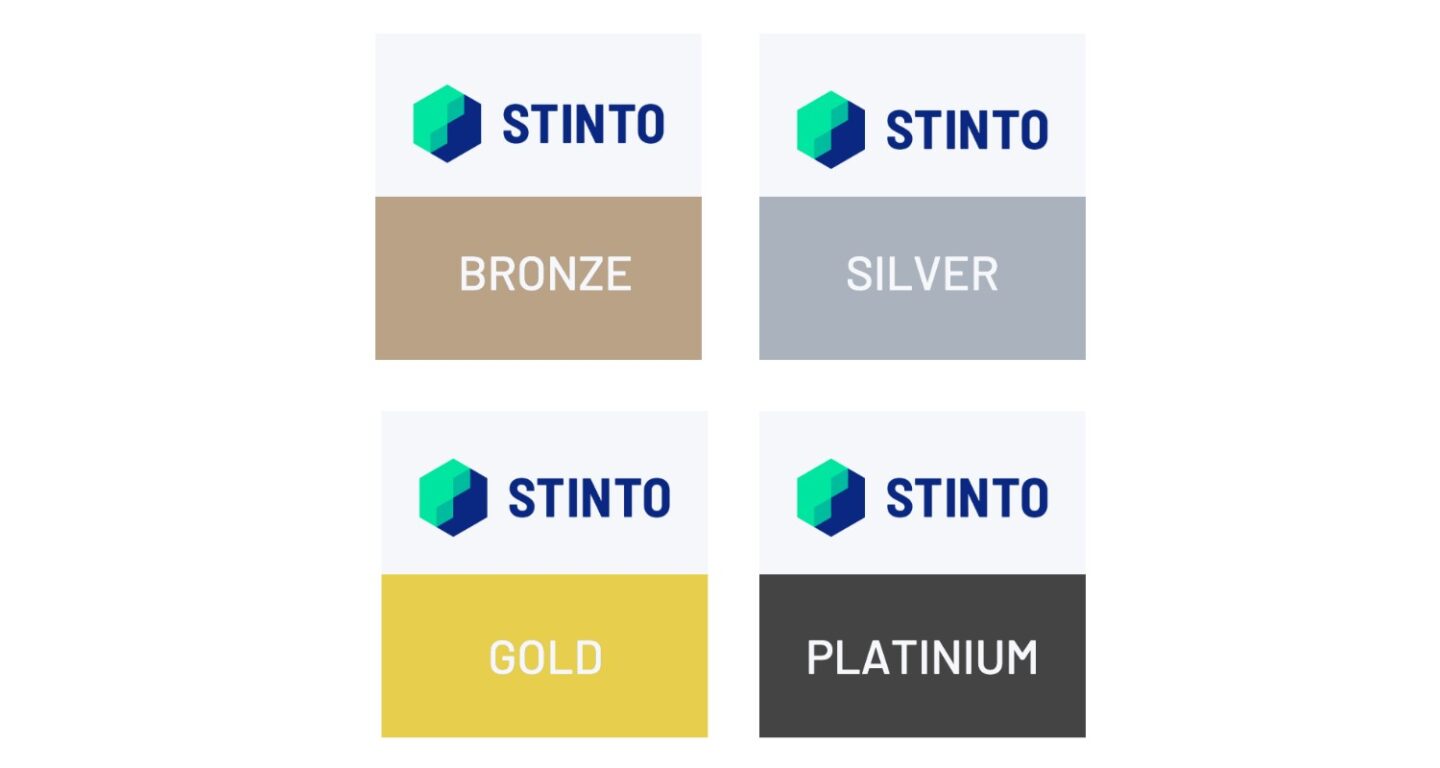 Experience revenue at every partner level
However, we do have a few requirements.
---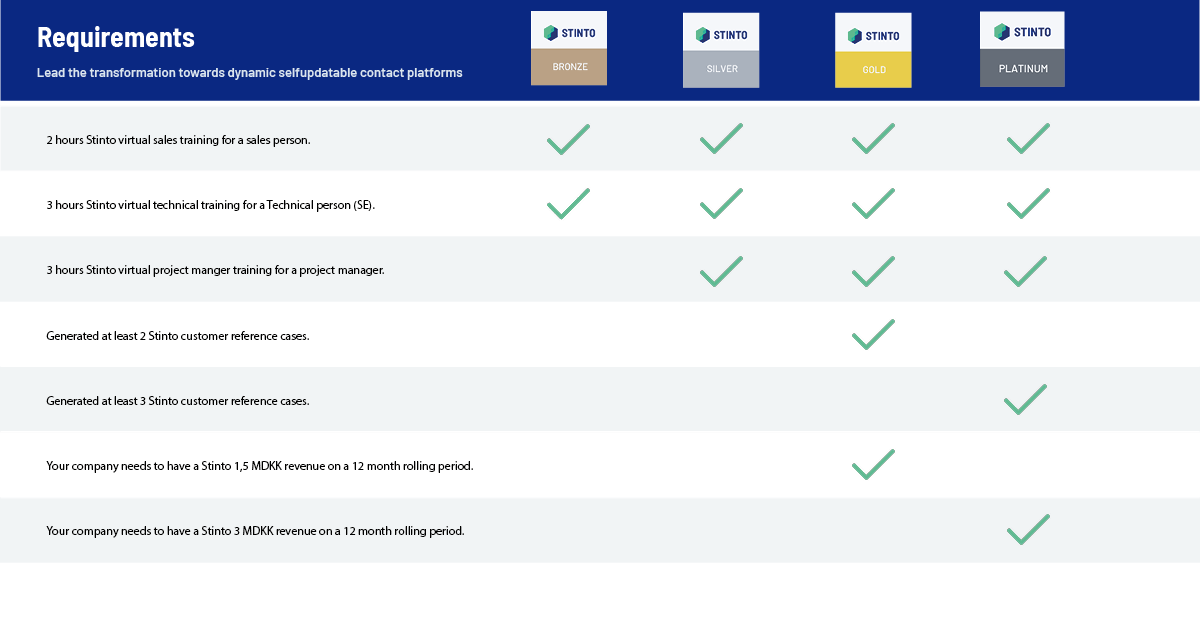 Certified Stinto Partners
---
Silver Certified
SalesSeek aligns your Sales, Marketing, and Customer Success processes by connecting and integrating all tools your business needs. SalesSeek is a design-led and success-driven platform that provides email marketing, complete automation, contact, and deal management, forecasting, web tracking, and analytics, task management, and more in a single visual web application. SalesSeek helps organizations around the globe scale their revenue generation by providing context to relationships and the tools needed to attract, and engage with their customer base.
JOIN THE PROGRAM NOW